E! On The Q
MINAJ PASTIES?
NICKI MINAJ suffered a wardrobe malfunction during a recent gig in Manchester, England. But believe it or not, she was wearing PASTIES . . . so she didn't give up the goods. CLICK HERE to learn more!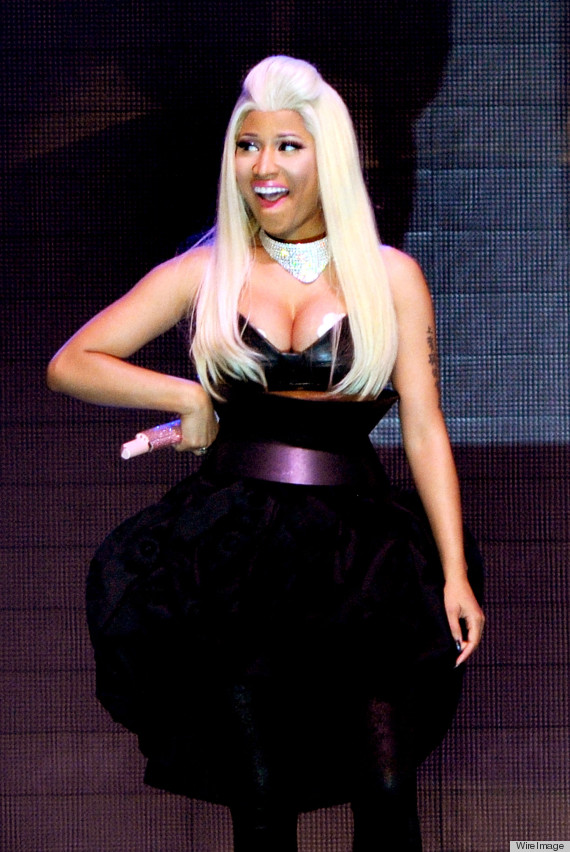 J LO REVEALED
JENNIFER LOPEZ suffered another onstage nip-slip . . . this time during her show in London on Monday night. CLICK HERE to see what US Weekly has to say about this scandal!
President Obama Giving Daddy Advice.
In a recent radio interview, PRESIDENT OBAMA revealed that he gave the following parenting advice to JAY-Z . . . quote, "I made sure that Jay-Z was helping BEYONCÉ out, and not leaving it all with mom and the mother-in-law."
Kris Jenner Is Trying Too Hard!!
KRIS JENNER posted a picture of herself dressed as Wonder Woman . . . with one of her nipples partially exposed.
Kate Gosselin Goes Naked!
Here's some good news for KATE GOSSELIN: She's been offered a gig hosting a TV show. Here's some bad news for Kate Gosselin: She has to do it NAKED.
The porno company Vivid Entertainment wants Kate to host a show on their new channel, VividTV. She wouldn't have to be nude all the time . . . but yes, the gig does involve her taking off her clothes now and then.