E! On The Q
Justin Bieber's New Endorsment!
JB just signed a 3.75 million endorsement deal with Spend Smart Payment Company which offers a pre-paid debit card for teenagers. He encourages youung people to be modest with theirspending.
CLICK HERE to read more about the endorsement.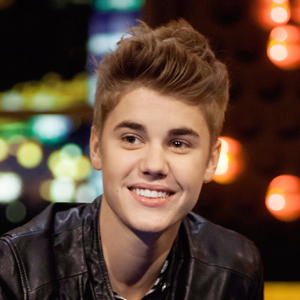 Amanda Bynes Won't Speak To Her Parent's.
Amanda tweeted yesterday that she will cease all contact with her parents. She say's that, "they don't talk to reporters on her behalf. Don't believe anything you read about me unless I twet it."
Ok lady! I think now more than ever you should be in contact with the parentals, but what do I know.
Seth and Charlize... A New Item?
These two were seen dining together at LA's Matsuhisa Restaurant in Beverly Hills. Onlooker's said they were both giggling and looking happy. However, these two deny left and right that they are not an item. I call their bluff!
Is it me, or does Seth look really happy to be photographed with Charlize? On the contrary, Charlize looks a little guilty?? Just an observation... I'm sure it was just time they caught them...
Naughty Russel Brand!!
Last night on the Kardashian take over of the Chelsea Lately show, Russel Brand was the guest and of course it became inappropriate fast. He starts to tell them how na-na with a pregnant woman would be wonderful, and then goes even further to say a Kardashian threesome would be amazing.

CLICK HERE for the official video from last nights show.
Rihanna And Chris Brown Are OVER!
So it looks as though the dynamic duo are officially over. This weekend, Chris was seen buying drinks, and hanging over this mystery blonde at Hollywood Playhouse Nightclub in LA!
Something had to be up since Rihanna was instagramming and tweeting all weekend without any sign of Chris.