E! On The Q
OSCAR WINNER IS PREGNANT WITH A BOY!!!
Halle Berry and Oliver Martinez are expecting a Baby Boy. CLICK HERE for more juicy details!

Photo courtesy of www.usweekly.com
DOES MILEY CYRUS HAVE A DRUG PROBLEM?!?
Miley Cyrus was caught smoking an illegal drug again. This time in plain view of the paparrazzi while just sitting on a balcony of a hotel. For more info and pics, CLICK HERE!!!

Photo courtesy of www.buzzfeed.com
BIEBER IN EVEN MORE DRAMA?!?
Last week we told you that Justin Bieber gave his tattoo artist a tattoo on his leg. Well now his friend Bang-Bang is looking at a $2,000 fine for illegallygetting inked by his friend. It turns out that it is requirement in New York for all tattoo artists to have a license. CLICK HERE to learn more!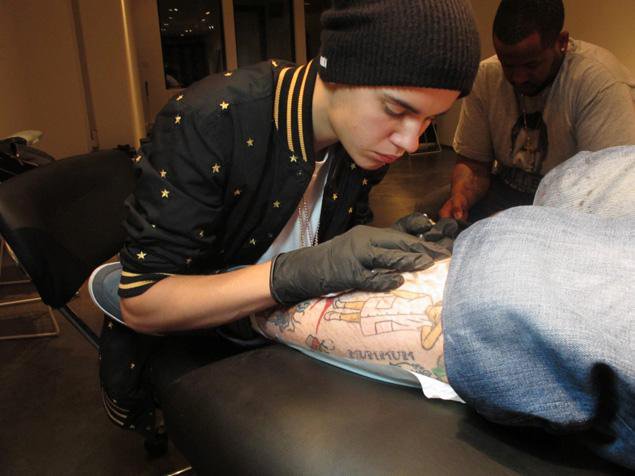 Photo courtesy of www.aceshowbiz.com
BEYONCE AND JAYZ INVOLVED IN A POLITICAL SCANDAL!!!
Jay-Z and Beyonce are under questioning after spending their fifth wedding anniversary in Cuba...where most Americans are forbidden. CLICK HERE for more controversial details!
Photo courtesy of www.washingtonpost.com
The Biebs...A Tattoo Artist?!
While visiting his tattoo artist friend, Bang Bang, Justin felt it was a great idea to test out his skills on Bang Bang's leg. The tat of choice was of course "SWAGGY". Classy... Really classy!