Q Morning Show
APPLEGATE MISSES HER BREASTS
CHRISTINA APPLEGATE had both her breasts removed in 2008, after being diagnosed with breast cancer. And in a new interview she says, quote, "I miss my exquisite breasts sometimes." CLICK HERE to learn more about Applegate's journey!
EVA BACK ON THE MARKET!
EVA LONGORIA and New York Jets quarterback MARK SANCHEZ have broken up . . . Mark says, "I adore Eva. It really was about scheduling more than anything else. We will remain close friends." CLICK to learn more juicy details!
MINAJ PASTIES?
NICKI MINAJ suffered a wardrobe malfunction during a recent gig in Manchester, England. But believe it or not, she was wearing PASTIES . . . so she didn't give up the goods. CLICK HERE to learn more!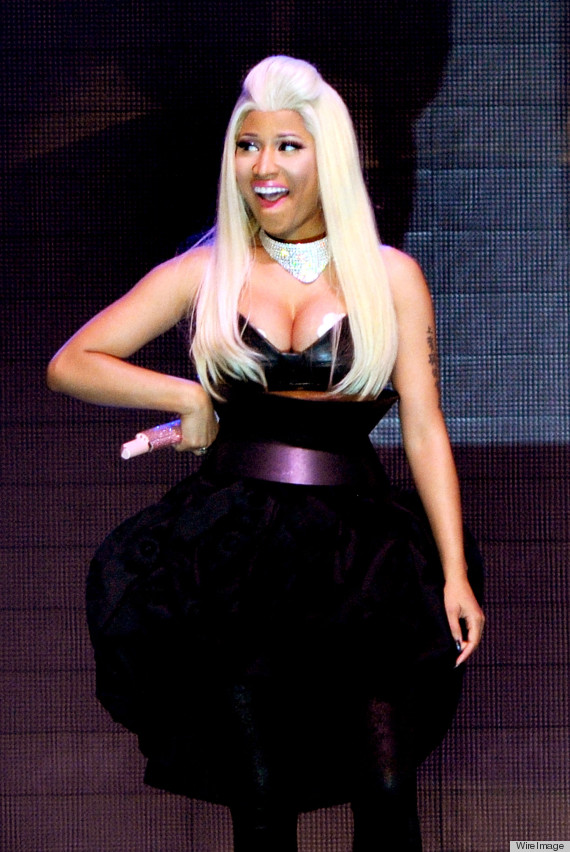 J LO REVEALED
JENNIFER LOPEZ suffered another onstage nip-slip . . . this time during her show in London on Monday night. CLICK HERE to see what US Weekly has to say about this scandal!
President Obama Giving Daddy Advice.
In a recent radio interview, PRESIDENT OBAMA revealed that he gave the following parenting advice to JAY-Z . . . quote, "I made sure that Jay-Z was helping BEYONCÉ out, and not leaving it all with mom and the mother-in-law."
Kris Jenner Is Trying Too Hard!!
KRIS JENNER posted a picture of herself dressed as Wonder Woman . . . with one of her nipples partially exposed.
Kate Gosselin Goes Naked!
Here's some good news for KATE GOSSELIN: She's been offered a gig hosting a TV show. Here's some bad news for Kate Gosselin: She has to do it NAKED.
The porno company Vivid Entertainment wants Kate to host a show on their new channel, VividTV. She wouldn't have to be nude all the time . . . but yes, the gig does involve her taking off her clothes now and then.
Christina Gets A New Job!
This is kind of a backhanded compliment: CHRISTINA AGUILERA has been offered $3 million to pim TheBigAndTheBeautiful.com . . . which is a dating website for deliciously CANDY-COATED LADIES.
Adele Is A Mommy!!
ADELE has given birth to a baby boy. There's no word on the exact birth date, or the kid's name. This is Adele's first child. She's 24 years old.
Our Memphis Boy Is Married!
As expected, JUSTIN TIMBERLAKE and JESSICA BIEL got married Friday in southern Italy. Andy Samberg, Chris Kirkpatrick, music producer Timbaland and actress Beverley Mitchell were among the guests. Justin was spotted the next day wearing his wedding ring.
Miley Cyrus Is Pantless Y'all!
A pant-less Miley tweeted a pic of herself as she gets into the Haloween spirit.