Q Morning Show
IT IS MEMPHIS FASHION WEEK!
It is Memphis Fashion week. It will include tons of designers and photographers. CLICK HERE for a full list of events and the featured talent!
Image courtesy of www.memphisfashionweekend.com
JANE HENSON, MUPPETS COLLABORATOR, PASSES AWAY AT 78
Sadly Jane Henson, the co-creator of the Muppets passed away yesterday at the age of 78. For more information, CLICK HERE.

Photo courtesy of www.latimes.com
MIDTOWN OPERA FESTIVAL!!!
Opera Memphis is hosting the first ever Midtown Opera Festival at Playhouse on the Square this week. It kicks off tomorrow night at 7:30pm. For more info, CLICK HERE!

Image courtesy of www.commercialappeal.com
WATCH OUT FOR THE SNIFFLES!!!
Memphis was ranked on a national list just published by the asthma and allergy foundation of America as the 8th worst city for allergies. So, as it gets prettier out, be ready for the sniffles and keep allergy medicine on hand. CLICK HERE to learn more!

Photo courtesy of www.uthsc.edu
GRIZZ WIN 50th GAME OF THE SEASON!!!
Last night was a super exciting Grizz game. We took on San Antonio and scored the winning point with only 6/10's of a second left on the clock giving us a final score of 92 -90. This makes our 50th win of the season and ties us with our record of most games we have won in a season. CLICK HERE for more info!

Photo courtesy of www.myfoxmemphis.com
TWO MEMPHIANS NOMINATED AS TOP 100 INFLUENTIAL PEOPLE!!!
Justin Timberlake and Dr James Downing of St Jude's are nominated for Time Magazine's 100 Most Influential People. There are 157 candidates and if you would like to vote, CLICK HERE or for just more info in general, CLICK HERE!
Photo courtesy of www.time.com
75 CAR PILE-UP OVER THE HOLIDAY WEEKEND
Yesterday there was a 75 car pileup close to the border of North Carolina in Virginia. It was due to fog, and an initial wreck caused a chain reaction with 17 separate accidents taking place within a one mile stretch. CLICK HERE to learn more.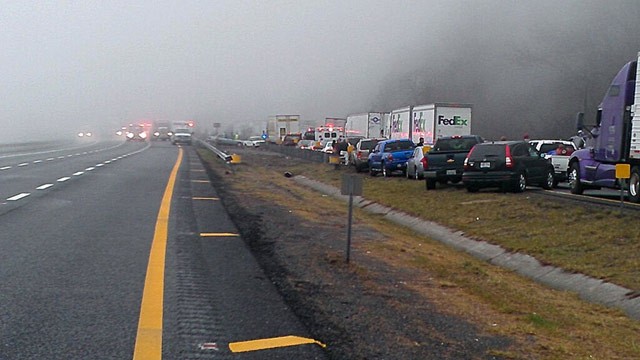 Photo courtesy of www.abcnews.com
BIRD WATCHING AT AUTOZONE PARK TOMORROW!
The Memphis Redbirds are inviting the public to their annual "Bird Watching" event tomorrow during lunchtime from 11 to 2 . It is a free event where you can watch open batting practice while enjoying free hotdogs, nachos and soda. CLICK HERE for more info!

Photo courtesy of www.milb.com
THE HISTORIC HI-TONE IS COMING BACK!!!
The historic HiTone is going to be coming back in a new location. The owner announced that they have signed a new lease at 412/414 Cleveland. You know, right by crosstown arts. No official opening date or concerts have been released yet. CLICK HERE for more info!

Image courtesy of www.commercialappeal.com
EASTER EVENTS FOR THE WEEKEND!
There are tons of Easter Events going on this weekend here in the Mid South. CLICK HERE for a list of egg hunts, Easter Basket contests and more!
Photo courtesy of www.treehugger.com
MIDSOUTH FOOD DRIVE TODAY!

Today The Mid-South Food Bank is host their second annual Good Friday Food Drive online. This event was created to restock the Food Bank's cupboards during the spring because this is the time of year that they typically run low on supplies. To help spread the word they ask that you tweet #memfood. Donations can be taken in person or online at midsouthfoodbank.org. CLICK HERE for more details!

Photo courtesy of www.wmctv.com