Q Morning Show
Sarah & CJ Underwear
Inspired by a Story AG did with today's E! on the Q...CJ decided to call his wife Sarah and ask her a VERY personal question. Click now and listen...
Audio clip: Adobe Flash Player (version 9 or above) is required to play this audio clip. Download the latest version here. You also need to have JavaScript enabled in your browser.
Loser Line
Really embarrassing voice-mails from single people in and around Memphis..."The Loser Line" for Monday 2/18 did not disappoint. Click now and hear the not so sexy singles of the mid-south...
Audio clip: Adobe Flash Player (version 9 or above) is required to play this audio clip. Download the latest version here. You also need to have JavaScript enabled in your browser.
VOLUNTEERS UNITE AT THE MEMPHIS VOLUNTEER EXPO!!!
The Volunteer Expo is this Tuesday at Oak Court Mall and will include over 75 non-profits from in and around the Memphis community. It will go from 3:30-6:30pm. For a full list of participants and more info, CLICK HERE!

Photo courtesy of www.ilovememphisblog.com
2013 US NATIONAL INDOOR TENNIS CHAMPIONSHIPS!!!
Saturday kicks off the 2013 U.S. National Indoor Tennis Championships at The Racquet Club of Memphis. This is a professional ATP Men's and WTA Women's combined indoor tennis event. For more details, CLICK HERE!
Photo courtesy of www.wtatennis.com
SOFTWARE GLITCH MAKES IT POSSIBLE TO HACK INTO IPHONES!!!
It was discovered yesterday that there is a security flaw in all I-phone 5's and any i-phone running Apple's iOS 6. The glitch allows a hacker to bypass typing in your phone's password while still getting access to everything on your phone. Apple released a statement saying "we take user security very seriously,"We are aware of this issue, and will deliver a fix in a future software update.". CLICK HERE to learn more!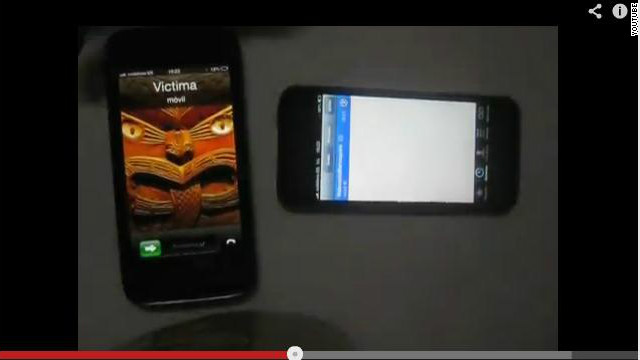 Photo courtesy of www.cnn.com
AIRLINE MERGER!!!
Sources are saying that tomorrow a merger will take place between American Airlines and US Airways. If the two carriers merge, they are expected to retain the American Airlines name and the new airline would become the largest in the world. To learn more, CLICK HERE!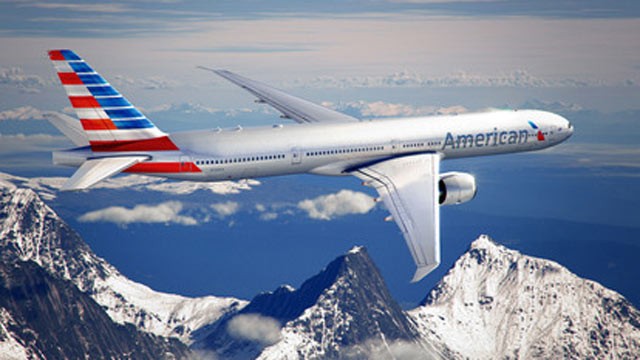 Photo courtesy www.abcnews.com
SHOW ME YOUR HEART COMPETITION!!!
Hospitals across the Memphis area are competing in the second annual 'Show Me Your Heart' Competition.The Mid-South Transplant Foundation is sponsoring a competition between 14 hospitals to sign up people to the organ donor registry. Staff members and volunteers will be on hand to answer questions about organ donation. CLICK HERE to learn more!

Photo courtesy of www.wmctv.com
RACE FOR THE CURE IS MOVING!
It was announced yesterday that after 20 years The Race for the Cure is moving from Germantown to Collierville. This is to make it easier for more people to participate and raise awareness. To date the Komen Memphis-MidSouth has rasied more than $7.6 million in their mission to eradicate breast cancer in the Mid South. CLICK HERE for more!

Photo courtesy of www.wmctv.com
War of the Roses - Carmen & Justin
Carmen from Germantown has only been dating her boyfriend Justin for 8 weeks and already he's acting suspicious... Every time his phone makes a sound he becomes super paranoid...& it's led Carmen to believe he may still be hooking up with his ex. Click now and listen the dramatic outcome of this Valentines "War of the Roses"!...
Audio clip: Adobe Flash Player (version 9 or above) is required to play this audio clip. Download the latest version here. You also need to have JavaScript enabled in your browser.
SEXY TRAFFIC
SEXY TRAFFIC: Usually CJ and Alexis only break down "Sexy Traffic" on Fridays...BUT considering today was Valentines...They felt obligated to steam up car windows all across the mid-south...
Audio clip: Adobe Flash Player (version 9 or above) is required to play this audio clip. Download the latest version here. You also need to have JavaScript enabled in your browser.
JM SMUCKER CO IS STAYING IN MEMPHIS!!!
And The JM Smucker Company has reversed their decision to close their Memphis plant. In 2010 they announced that they would be closing their Memphis factory but due to an expansion plan and tax breaks they will be keeping the plant and 125 jobs in Memphis.CLICK HERE to learn more!

Image courtesy of www.smuckers.com