Q Morning Show
HISTORIC BLIZZARD TO HIT THE NORTHEAST!!!
A monster blizzard is expected to slam into the Northeast today and it is being predicted to be one of the worst recorded blizzards in history. As a result thousands of flights have already been cancelled and Boston is bracing itself for over 2 and a half feet of snow. CLICK HERE for more info!

Photo courtesy of www.abcnews.com
ARMSTRONG IN EVEN MORE TROUBLE!!!
Yesterday Lance Armstrong found himself in more trouble and was slapped with a lawsuit for for MILLIONS of dollars! He is being sued by a sports insurance company that paid him bonus money for his Tour De France wins and since he publicly admitted to cheating, they want their money back. So for more details on a disgraced Lance CLICK HERE!
Image courtesy of www.yahoonews.com
NEW POP UP SHOP!!!
A group of local vendors known as Indie Style Market have opened a Pop Up shop to run through February 15th. The shop is filled with booths with handmade items from local Mid South craftsmen. The Shop is on Poplar at Humes. To find out more about this, CLICK HERE!
Photo courtesy of www.indiestylemarket.net
CHOCOLATE TOUR THIS WEEKEND!!!
Tomorrow from 10am-4pm there is going to be a a chocolate tour in Covington's Historic Square. A ticket is only $5 and it will allow you to taste and sample chocolates from 18 different locations. CLICK HERE for more yummy info!

Photo courtesy of www.commercialappeal.com
NO MORE SATURDAY MAIL!
Yesterday the Postal Service announced that starting in August they will no longer be delivering mail on Saturdays. This is a result of lowered demand and by cutting Saturday deliveries the postal service is projected to save $2 Billion dollars a year. CLICK HERE for more details!

Photo courtesy of www.cbsnews.com
FEWER DRIVER CENTERS!
Starting on February 15th, to provide better service to Shelby County, two driver service centers are going to be merging. The express center on Walnut Grove will merge with the full-service center on East Shelby Drive. To learn more, CLICK HERE!

Photo courtesy of www.wmctv.com
MEMPHIS IS CHEAP!!!
It has been announced by the Council for Community and Economic development that Memphis is now the third cheapest city to live in...in the entire country. Not only that but Memphis is also the least expensive major metropolitan area to live in the continental United States. CLICK HERE for more info!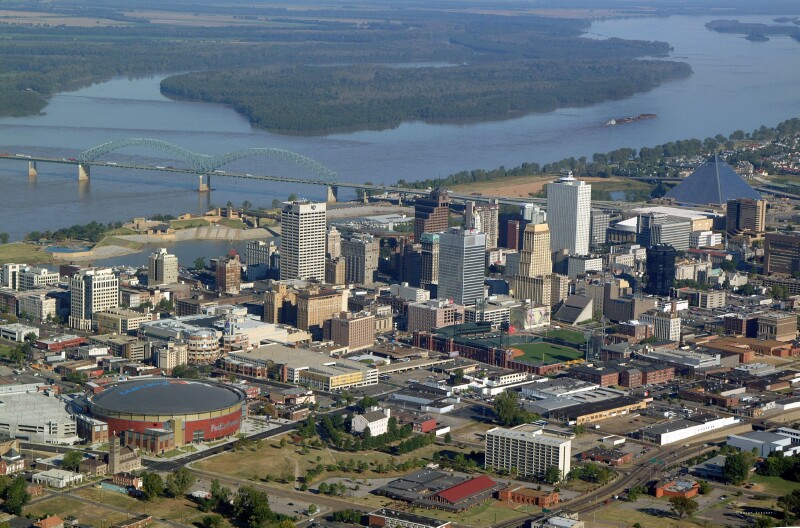 Photo courtesy of www.city-data.com
LOCAL MAN WINS BIG IN POKER!
A local man from Horn Lake landed a seat to compete in the World Series of Poker Championships at the end of May in New Orleans. Shortly after midnight yesterday he won first place in the main event of the of Poker tournament that took place in Tunica and won over $200,000. CLICK HERE if you want to learn more!
Photo courtesy of www.commercialappeal.com
MEMPHIS COMEDY FESTIVAL!!!
Tomorrow night kicks off the 2nd Annual Memphis Comedy Festival. It is going to include local improv, sketch, and standup comedians as well as other funny people from across the country. All the hilariousness starts at Theater Works at 6:30pm. CLICK HERE for more details!

Photo Courtesy of www.memphisflyer.com
JOE FLACCO TALKED MONEY WITH LETTERMAN!
On the coat tails of winning the super bowl, Baltimore Ravens quarterback Joe Flacco stopped by Letterman last night. This year is a contract year so due to that he is supposed to recieve a large sum of money. To find out what was said, CLICK HERE!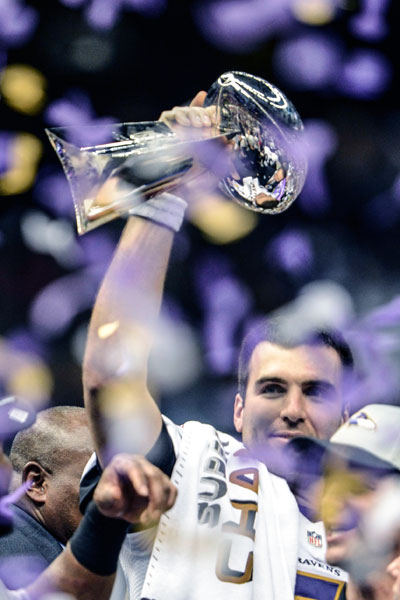 Photo courtesy of www.espn.com
MADEWELL IS COMING TO THE MIDSOUTH!
It was announced that Madewell is opening their first Tennessee location at The Shops of Saddle Creek this Spring. There have also been job postings popping up. CLICK HERE for more details!
Photo courtesy of www.examiner.com