Q Morning Show
NO MORE SATURDAY MAIL!
Yesterday the Postal Service announced that starting in August they will no longer be delivering mail on Saturdays. This is a result of lowered demand and by cutting Saturday deliveries the postal service is projected to save $2 Billion dollars a year. CLICK HERE for more details!

Photo courtesy of www.cbsnews.com
FEWER DRIVER CENTERS!
Starting on February 15th, to provide better service to Shelby County, two driver service centers are going to be merging. The express center on Walnut Grove will merge with the full-service center on East Shelby Drive. To learn more, CLICK HERE!

Photo courtesy of www.wmctv.com
MEMPHIS IS CHEAP!!!
It has been announced by the Council for Community and Economic development that Memphis is now the third cheapest city to live in...in the entire country. Not only that but Memphis is also the least expensive major metropolitan area to live in the continental United States. CLICK HERE for more info!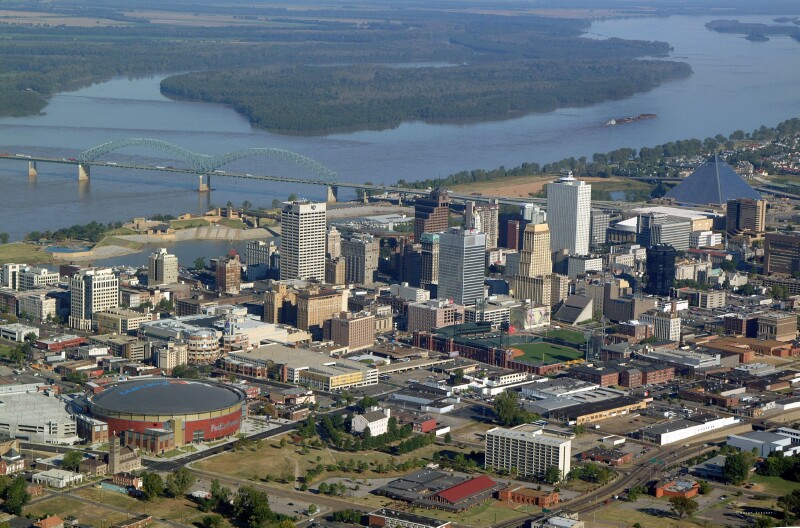 Photo courtesy of www.city-data.com
LOCAL MAN WINS BIG IN POKER!
A local man from Horn Lake landed a seat to compete in the World Series of Poker Championships at the end of May in New Orleans. Shortly after midnight yesterday he won first place in the main event of the of Poker tournament that took place in Tunica and won over $200,000. CLICK HERE if you want to learn more!
Photo courtesy of www.commercialappeal.com
MEMPHIS COMEDY FESTIVAL!!!
Tomorrow night kicks off the 2nd Annual Memphis Comedy Festival. It is going to include local improv, sketch, and standup comedians as well as other funny people from across the country. All the hilariousness starts at Theater Works at 6:30pm. CLICK HERE for more details!

Photo Courtesy of www.memphisflyer.com
JOE FLACCO TALKED MONEY WITH LETTERMAN!
On the coat tails of winning the super bowl, Baltimore Ravens quarterback Joe Flacco stopped by Letterman last night. This year is a contract year so due to that he is supposed to recieve a large sum of money. To find out what was said, CLICK HERE!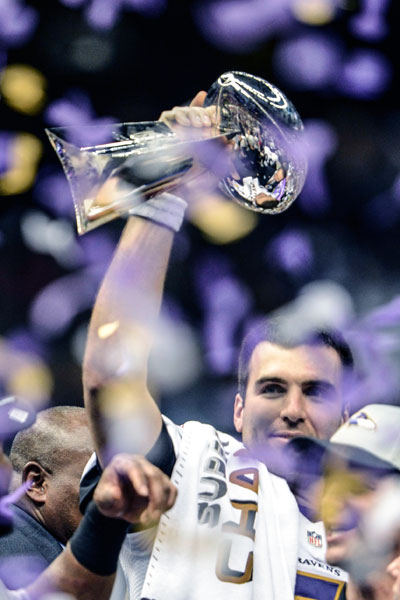 Photo courtesy of www.espn.com
MADEWELL IS COMING TO THE MIDSOUTH!
It was announced that Madewell is opening their first Tennessee location at The Shops of Saddle Creek this Spring. There have also been job postings popping up. CLICK HERE for more details!
Photo courtesy of www.examiner.com
NATIONAL PANCAKE DAY!
Today is national pancake day! And in honor of the holiday most Ihop locations are offering free buttermilk pancakes to all of their diners they just ask that you make a donation in lieu of paying. Over the past 7yrs they have raised close to $10million to donate towards charities like Children's Miracle Network. CLICK HERE for more info!
Photo courtesy of www.ihop.com
COOPER YOUNG DISH CRAWL!!!
This Wednesday is the very first ever Cooper Young Dish crawl and it is going to feature four of the best restaurants that Cooper Young has to offer. Right now, the restaurants and dishes are being kept secret but it is being said that it will include an abundant variety of cuisine and everyone will find something that they love. CLICK HERE for more details!
Photo courtesy of www.memphisflyer.com
2013 SUPER BOWL WAS HISTORICAL!!!
Thw 47th Super Bowl was last night and it was a historical game for the NFL. Beyonce Knowles did the halftime show and reuinited with Destiny's Child and in the third quarter the power went out making it the longest Super Bowl in NFL history. After everything that went down, the Ravens took down the 49ers with a final score of 34-31. CLICK HERE for more info!

Photo courtesy of www.usatoday.com
GET A TUBA SERENADE FOR YOUR VDAY!
Some U of M students are offering a serenade on the Tuba for Valentines day. For a fee there are a group of tuba players from the University that will wear shiny red vests and bow ties and play love songs for your sweetheart on the tuba and bring them a box of chocolate for Valentine's Day. And don't worry "Everything I do" by Brian Adams is on the list of romantic songs to choose from. CLICK HERE for more info!
Photo courtesy of www.commercialappeal.com