Q Morning Show
War of the Roses: Frank's Co-worker
Frank called in for War of the Roses for an odd reason. He is currently in a relationship but he thinks his co-worker is hot. Before he leaves his GF he wanted to make sure that his co-worker is also into him. The Morning Show reluctantly called the co-worker.
Audio clip: Adobe Flash Player (version 9 or above) is required to play this audio clip. Download the latest version here. You also need to have JavaScript enabled in your browser.
Cheating
Is it possible to ever have a healthy relationship after cheating takes place? The Morning Show took calls from listeners trying to find someone who had ever had a successful relationship after cheating to find out how it could be done.
Audio clip: Adobe Flash Player (version 9 or above) is required to play this audio clip. Download the latest version here. You also need to have JavaScript enabled in your browser.
Sex with a ghost
Ke$ha has a song on her new album about the time she had na-na with a ghost. CJ posed the question, removing whether or not it is possible, would either of the girls do it. AG was on board and this is how it would go down.
Audio clip: Adobe Flash Player (version 9 or above) is required to play this audio clip. Download the latest version here. You also need to have JavaScript enabled in your browser.
ST JUDE RELEASES A STAR PACKED VIDEO
St Jude released a video with endorsements from everyone from Betty White to Jon Hamm. To watch the video, CLICK HERE!
Facebook Creeping
Facebook Creeping is a normal, typical part of a lady's day. CJ was appalled to find out that ALL women do this. The Morning Show discussed how to Facebook Creep and why women Facebook Creep. The Morning Show even decided to creep on an ex for CJ.
Audio clip: Adobe Flash Player (version 9 or above) is required to play this audio clip. Download the latest version here. You also need to have JavaScript enabled in your browser.
Dawson's Creek The Movie
Dawson's Creek the movie was a possibility when Katie Holmes was still married to Tom Cruise and he forbade her from looking into the project. Since they are now divorced the Morning Show discussed whether or not this would be a good idea and the room was TORN!
Audio clip: Adobe Flash Player (version 9 or above) is required to play this audio clip. Download the latest version here. You also need to have JavaScript enabled in your browser.
TIGER BOOTY ATTACK!
The Tigers lost to Duke University this past weekend and The Q Morning show refuses to take that. So they Booty Attacked the Admissions office at Duke University.
Audio clip: Adobe Flash Player (version 9 or above) is required to play this audio clip. Download the latest version here. You also need to have JavaScript enabled in your browser.
How Long Do You Keep Greeting Cards
CJ schools the girls on the level of ridiculous arguments women get into with their husbands once they're married. CJ got into a fight with his wife over the weekend because while cleaning he took down his wife's birthday cards from display. The girls think CJ was in the wrong, even though her Birthday was over a month ago. How long do you keep your greeting cards?
Audio clip: Adobe Flash Player (version 9 or above) is required to play this audio clip. Download the latest version here. You also need to have JavaScript enabled in your browser.
Won't Tell Me His Number
Emmy from Hernando, MS called in because she's getting married in two weeks and her fiance won't tell her his "number". As in..."Number of women he's been with..." Is this a red flag?
Audio clip: Adobe Flash Player (version 9 or above) is required to play this audio clip. Download the latest version here. You also need to have JavaScript enabled in your browser.
RALPH LAUREN BRINGS ON FIRST PLUS SIZED MODEL
Ralph Lauren has brought on a size 12 model. She looks more like an eight, but still a step in the right direction! CLICK HERE for more details!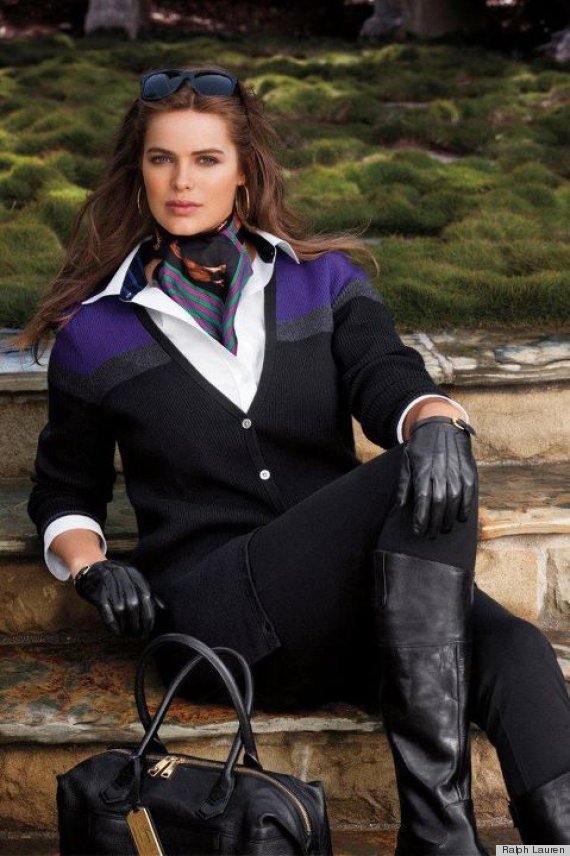 BEER CAN SURVIVE AN ATOMIC BOMB!
New government documents have been uncovered showing that not only did beer show no signs of radiation after an atomic bombing but it kept it's flavor. TAKE THAT VODKA! CLICK HERE for more details!