Q Morning Show
Don't Blab On The Biebs!
TMZ obtained a copy of a document everyone must sign before enetering Casa De Biebs siting that, "if you blab about the physical, philosophical, spiritual or other views of the Bieber he will sue you for 5 million dollars!!!
Yeah... Good luck having friends over to the house.
CLICK HERE to see the document!
MILEY CYRUS MAKING OUT WITH RIHANNA?!?
In a Twitter Q&A Miley Cyrus was asked if she would ever make out with Rihanna to which she replied, "The answer is definitely." When Rihanna was asked if she would ever take Miley up on her offer she said, "Tell her to call me." Uh oh...is this the beginning of the new Hollywood Power Couple?!? CLICK HERE for more of these sizzling details!
Photo courtesy of www.eonline.com
BRAD PITT HAS NO FRIENDS!!!
Apparently it is hard being beautiful, rich and famous because Brad Pitt admitted in an Esquire interview that he has no friends. Brad...we will totally be your friends! CLICK HERE for more details!
Photo courtesy of www.usatoday.com
SETH MACFARLANE WILL NOT RETURN!!!
The super funny Seth MacFarlane had to turn down the Oscar's to come back as host for 2014 because he is just too busy. CLICK HERE for more details!
Photo courtesy of www.news.yahoo.com
JENNIFER LAWRENCE SHOWS EVERYTHING?!?
Pics have been tweeted where you can see alllll of Jennifer Lawrence but don't panic yet! She is painted blue in them. The Oscar winner is reprising her role of Mystique in the upcoming X-Men film and director Brian Singer tweeted pics of her from the set. For more pics and info, CLICK HERE!
Photo courtesy of www.huffingtonpost.com
ARNOLD SCHWARZENEGGER AND MARIA SHRIVER TOGETHER?!?
It feels like Arnold Schwarzenegger and Maria Shriver have been broken up for ages but the two are still not divorced. Hollywood sources are saying the two have not legally divorced because they do not need to. Outside of court they split custody and their $400 Million fortune. People close to the couple say it could be because their is a possible reconciliation on the horizon. CLICK HERE for details!
Photo courtesy of www.businesstocommunity.com
RIHANNA WANTS HER MONEY!!!
Rihanna don't play and she is sueing Topshop for selling tshirts bearing her image without her consent for $5 Million. Ri-Ri has hired and international law firm to take her case to the bank. CLICK HERE for more info!
Photo courtesy of www.nypost.com
BECKHAM SAID FAREWELL!!!
David Beckham played his final soccer match over the weekend and after an emotional win, cried and waved to his family. If he ever quits modeling underwear...we will probably cry too. CLICK HERE for more details!
Photo courtesy of www.extratv.com
K STEW AND R PATZ SPLIT!!!
Kristen Stweart and Robert Pattinson have called it quits and sources are saying that K Stew is devastated. The break up might not be for keeps though because the two former lovebirds are still living together. For more sizzling details, CLICK RIGHT HERE!
Photo courtest of www.eonline.com
STAR TREK TOPS WEEKEND BOX OFFICE!!!
Star Trek Into Darkness topped the Box Office this weekend. CLICK HERE for a full list and more details!
Photo courtesy of www.thehollywoodreporter.com

HOLLYWOOD POPTART SEEN LEAVING JUSTIN BIEBER'S HOUSE!
Selena Gomez was seen leaving the Bieb's house. This comes just after a week after she declared herself single and on the market. For more sizzling details, CLICK HERE!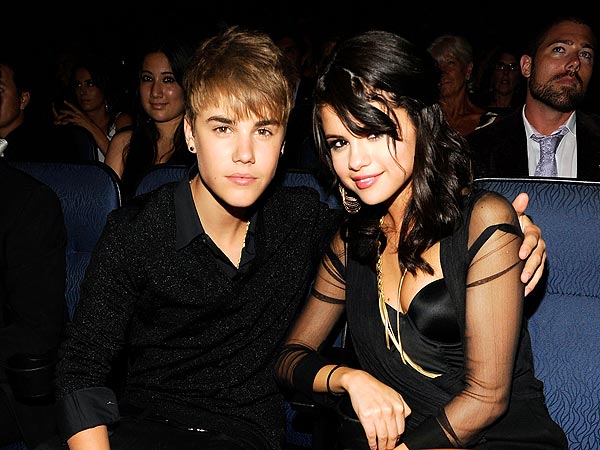 Photo courtesy of www.people.com