Q Morning Show
LA REID IS NOT RETURNING TO X FACTOR!
LA Reid says this will be his final season on The X Factor. CLICK HERE for more details!
LIAM HEMSWORTH THROWING PUNCHES!
Liam Hemsworth threw punches around 4am on Sunday leaving a bar after he thought a man was throwing rocks at him and a friend. CLICK HERE for more details!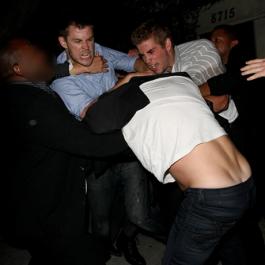 LILO ON STORAGE WARS!
Lindsay Lohan is on the verge of losing potentially embarrassing items because she hasn't paid her storage bill and now the unit is about to go up for auction. Her account is delinquent and she owes $16,000 to the storage company, if it is not paid in full by the end of December, the auction is on!
CLICK HERE for more details!
JENNIFER LAWRENCE MOST DESIRABLE WOMAN OF 2012!
Jennifer Lawrence was named the most desirable woman in Hollywood of 2012 by Ask Men. To see the full list CLICK HERE!
AMANDA SEYFRIED DRINKS BEFORE INTERVIEWS
Mean girls star, Amanda Seyfried, admitted to Letterman that she has never done an interview with drinking before hand and that it is usually whiskey. CLICK HERE for more details on the interview and her ritual!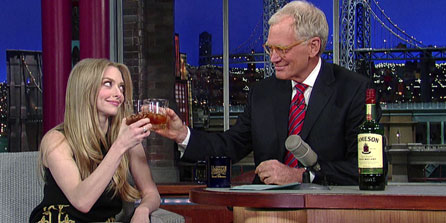 LILO IN TROUBLE WITH THE LAW...AGAIN!
The judge revoked Lindsay Lohan's probation. To find out what that means to her, CLICK HERE!
MEGAN FOXED SCREAMED FOR DRUGS!
Megan Fox discusssed giving birth to her son and that she SCREAMED for an epidural! CLICK HERE to find out more about her experience!
BIEBER MURDR PLOT REVEALED!
A convicted murderer put plans into action to have the Biebster murdered. CLICK HERE for more of these horrible details.
FERGIE CONFIRMED SECOND SOLO ALBUM!
Fergie's next album will be FERGALIOUS bc she is promising another solo album!
CLICK HERE for all the AWESOME details!
SARAH PALIN'S SON FILED FOR DIVORCE
Sarah Palin's oldest son filed for Divorce. CLICK HERE for more details on his failing marriage!
CARLY RAE HACKER ARRESTED!
The Carly Rae Jepsen Hacker has been arrested after leaking "alleged" nude photos of her! CLICK HERE to learn more about this juicy story!