Bachelorette Nation...last night got juicy and involved a sexy welder digging himself into a hole, a Mariachi band challenge and one of the dudes finally calling Katelyn a hussy.
But...we have to start at the beginning! Three dudes went home...but they were the boring guys who are not even worth mentioning.  The only interesting thing about them...is that they got sent home standing in a professional Baseball Stadium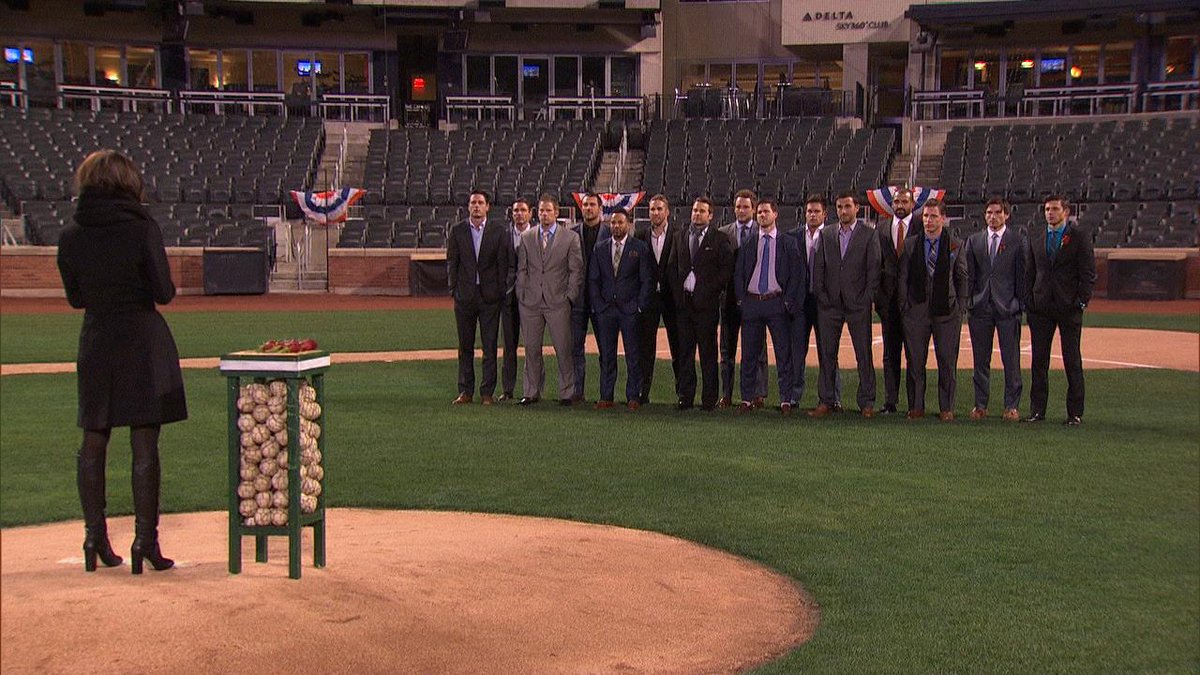 (Photo Courtesty of Twitter.com @BacheloretteABC)
Now that those losers went home, all eyes were on Nick.  Guys started going into paranoid dude mode and were a second short of starting to pee around the hotel room to mark their territory...and what better way to show how much better they are...than to go to Texas and sing in a mariachi band.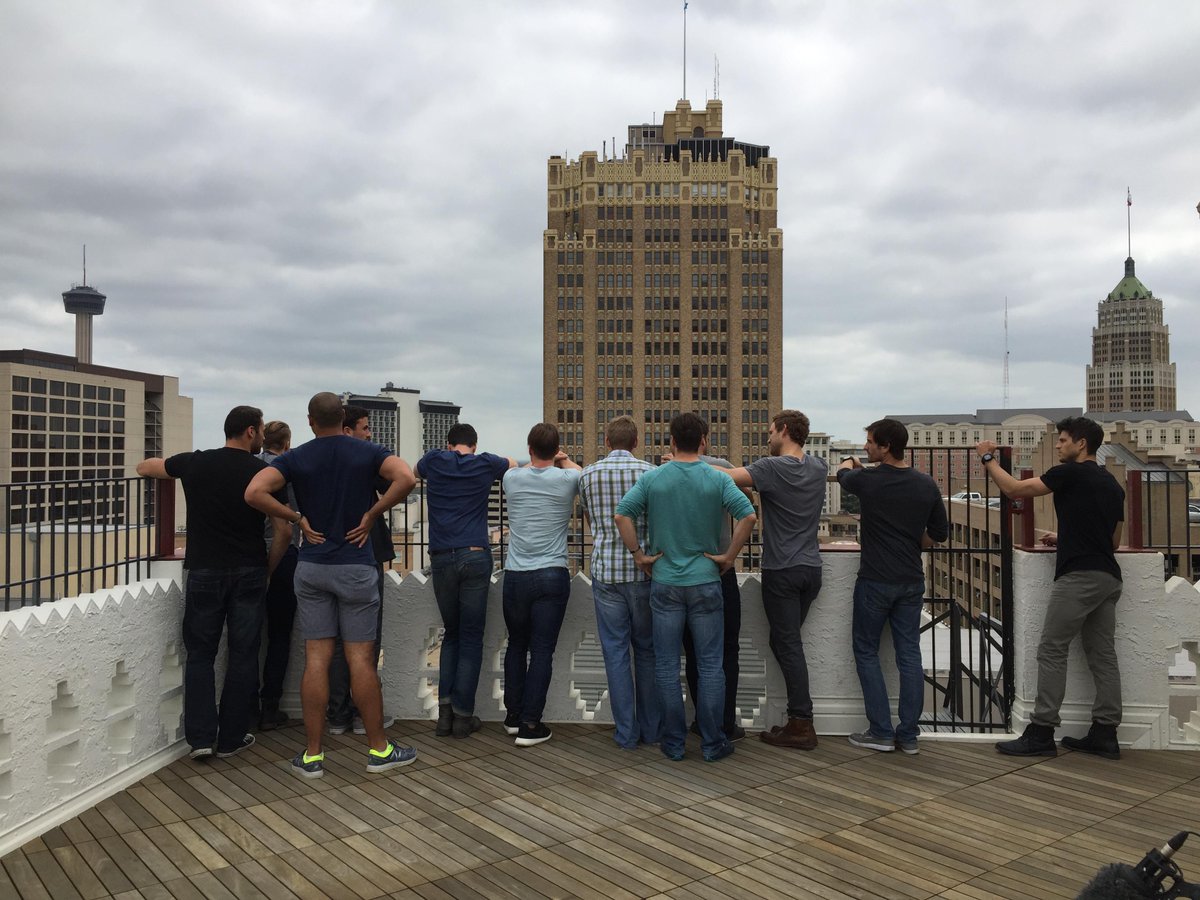 (Photo courtesy of Twitter.com @BacheloretteABC)
In yet another questionable date, Katelyn took the guys to see a Mariachi Band and let them know that they need to verbalize their love for her through music.  This thing was worse than the bad auditions from American Idol...none of the dudes can sing.  Even the self proclaimed musician Ian (which we will get to the toolbag again later) sounded like he was murdering a cat in his throat.  The only one that even stood out was...Nick.  Who everyone already hates.  And the only reason he did is because he turned his song into a run of vulgar jokes.
(Photo courtesy of Twitter.com @bacheloretteABC)
Now everyone is all sorts of fired up on Nick...especially Josh (The sexy Welder) he cannot seem to shake how much he hates Nick or get it together.  So he talks to Katelyn...big mistake.  Instead of listening to his fears, she starts freaking out about being lied to.  Instead of embracing the one guy being honest, bc all the dudes hate Nick, she starts freaking out and brings him back to all the other guys and puts him on the spot where all the guys wuss out and don't tell Katelyn that Josh was being honest.  So those dudes basically all suck now.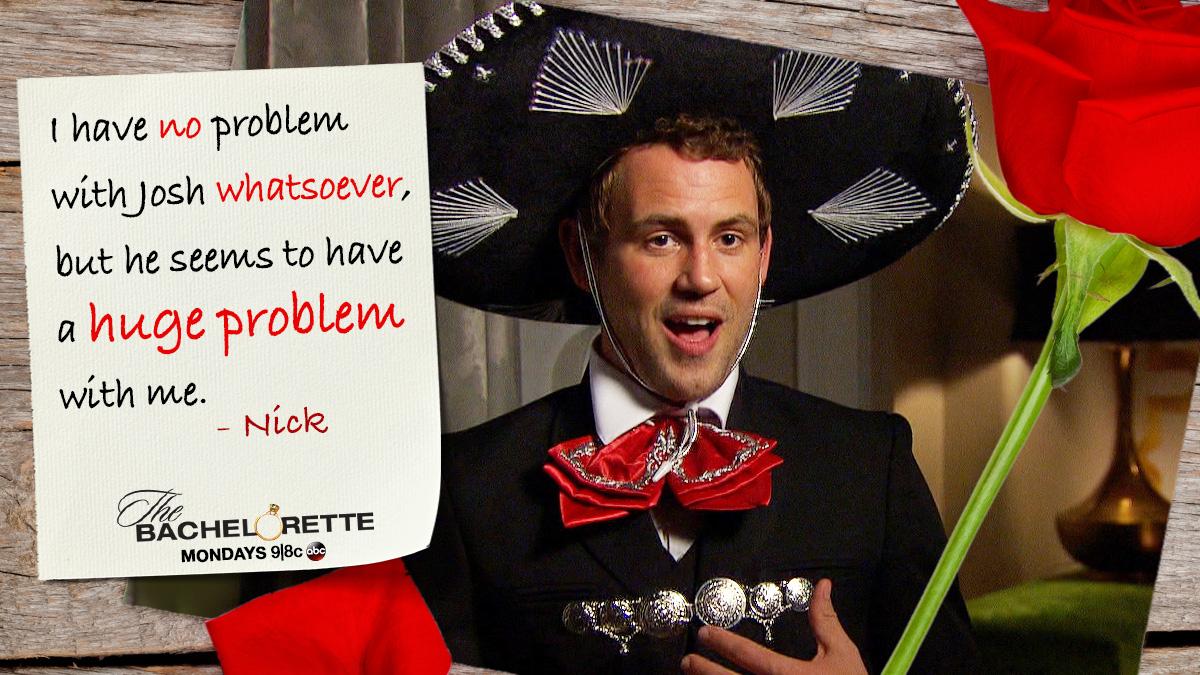 (Photo courtesy of Twitter.com @bacheloretteABC)
Poor Sexy Welder knew he had messed up big time, so in a moment to try to redeem himself...he asks Katelyn to cut his hair because she said she went to cosmetology school and now I am questioning who the real liar is because she jacked his hair up majorly.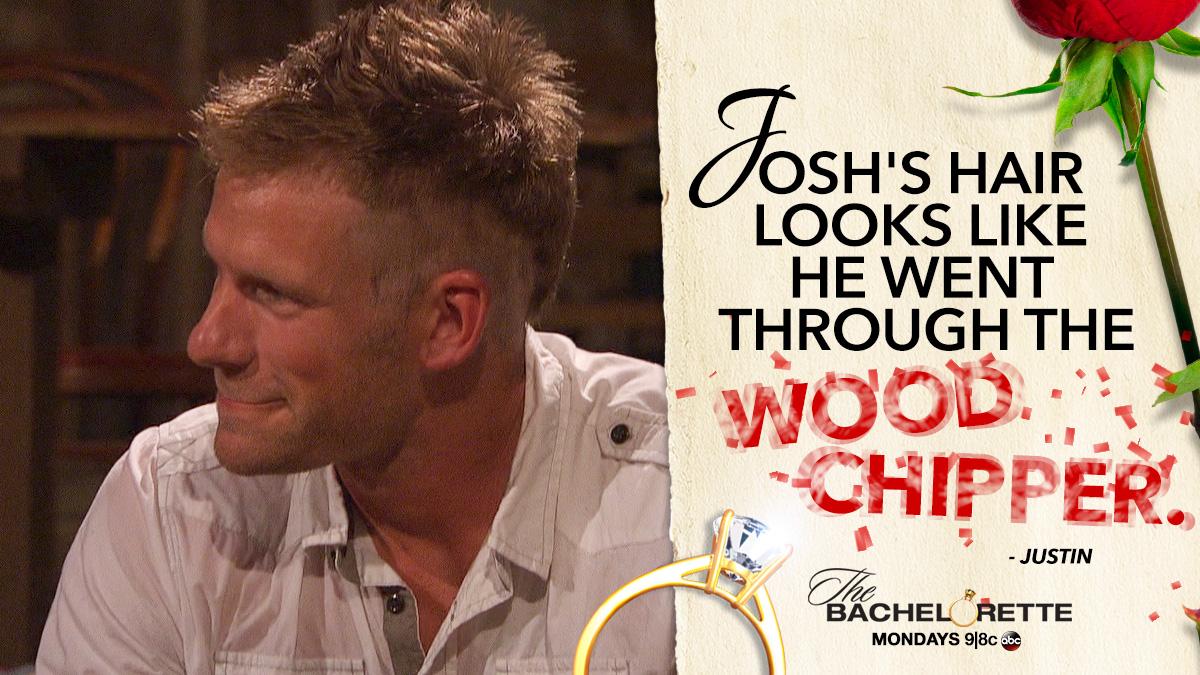 (Photo courtesy of Twitter.com @bacheloretteABC)
After that awkward monster of a Date...praise ABC...because they finally bring out the hottie.  Noah Calhoun look alike Shawn won a solo date with Katelyn and she is obviously crazy whoa into him because she starts talking about all the things she likes about him...including his smell.  You kinda got the vibe she is an armpit sniffer when cameras aren't rolling...you know what I'm talking about, Molly Shannon SUPERSTAR kinda pit sniffer.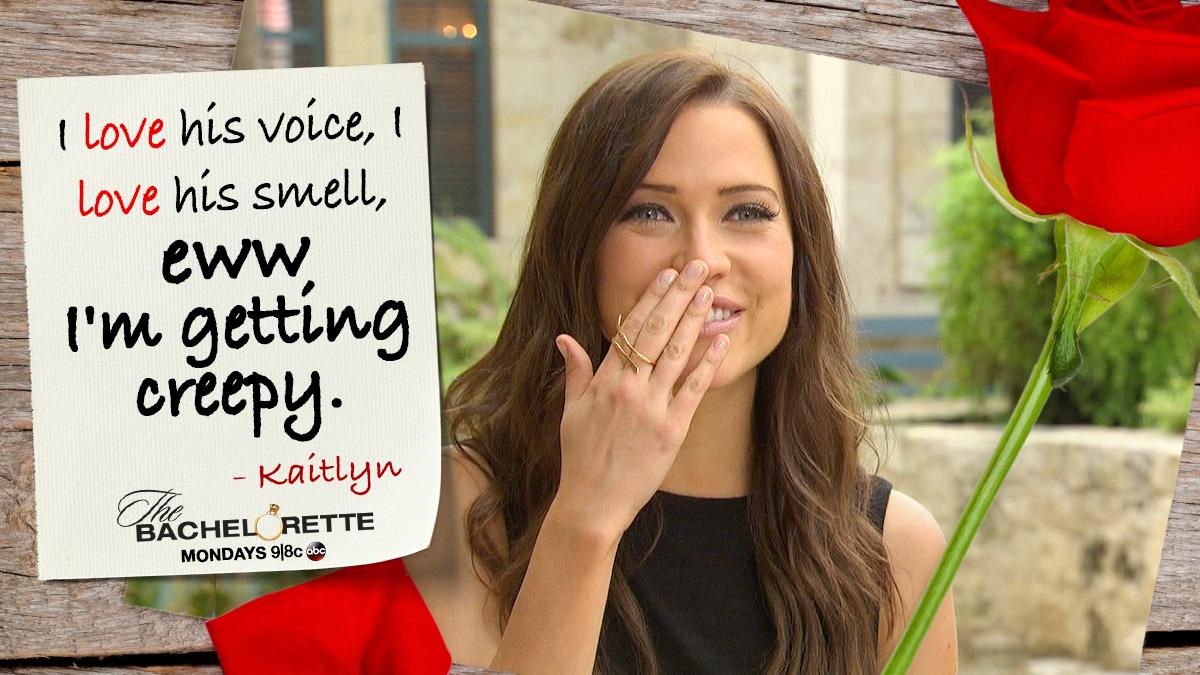 (Photo courtesy of Twitter.com @BacheloretteABC)
So of course Katelyn had an awesome time on her date because Shawn is an all around cool dude.  There was a lot of tonsil hockey and deep eye gazes.  Now you can tell Katelyn is digging Shawn because when he backed up the Sexy Welder's feelings on Nick, Katelyn agreed with him, which was a complete 180 from the night before.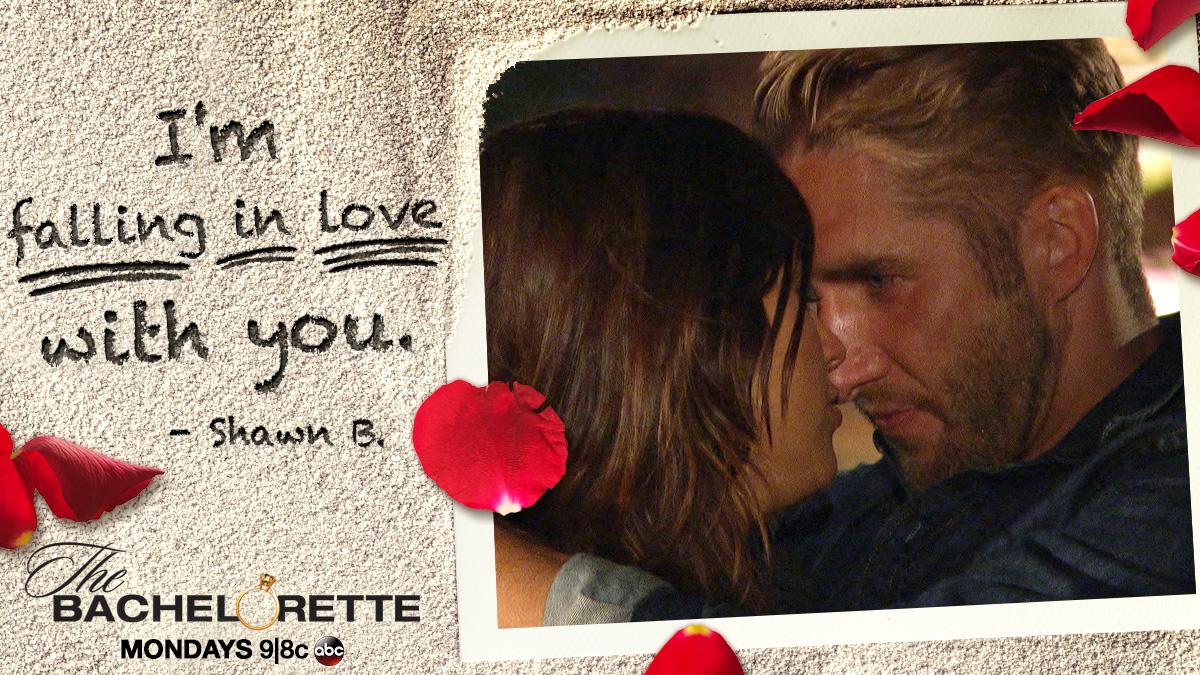 (Photo courtesy of Twitter.com @BacheloretteABC)
This where the episode got juicy.  It turns out when you take a cocky guy that is used to having women fawn over him and show him minimal attention...he cracks...and that is what happened to Ian.  He went off in a solo interview talking about what a catch he is and bragging on his education, looks and took credit for everything in the universe short of hanging the moon.  He even decided to state that his ex GF was hotter than Katelyn...and on the reals...it was HILARIOUS!!  but...I know as a Bachelorette watcher it was edited in a way that I should have been booing him...but whatever.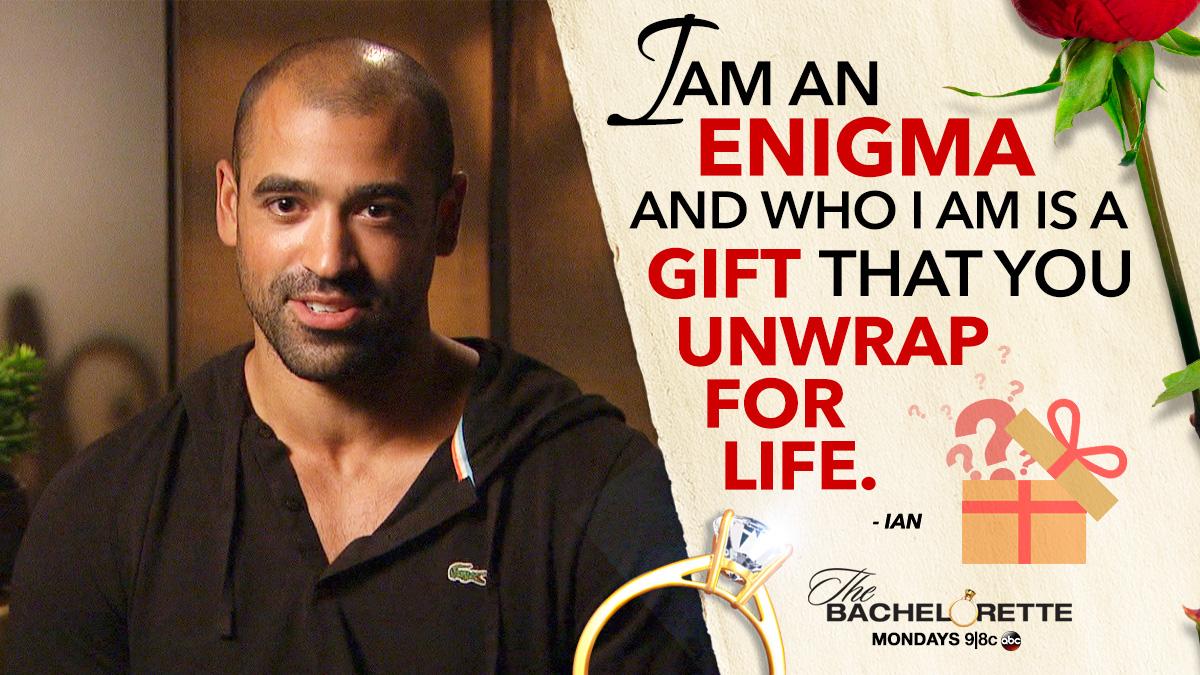 (Photo courtesy of Twitter.com @bacheloretteABC)
So the episode ends with Ian pulling Katelyn aside and telling her "how it is" and that he feels like she is only there to make out with men and hook up on national tv and not to find love and the camera caught her with the biotchiest face ever...and boom, they left us hanging until next week.  SO GOOD!
https://pbs.twimg.com/tweet_video/CHliyLeUkAA0EgR.mp4
(video courtesy of Twitter.com @BacheloretteABC)